Trace Stackers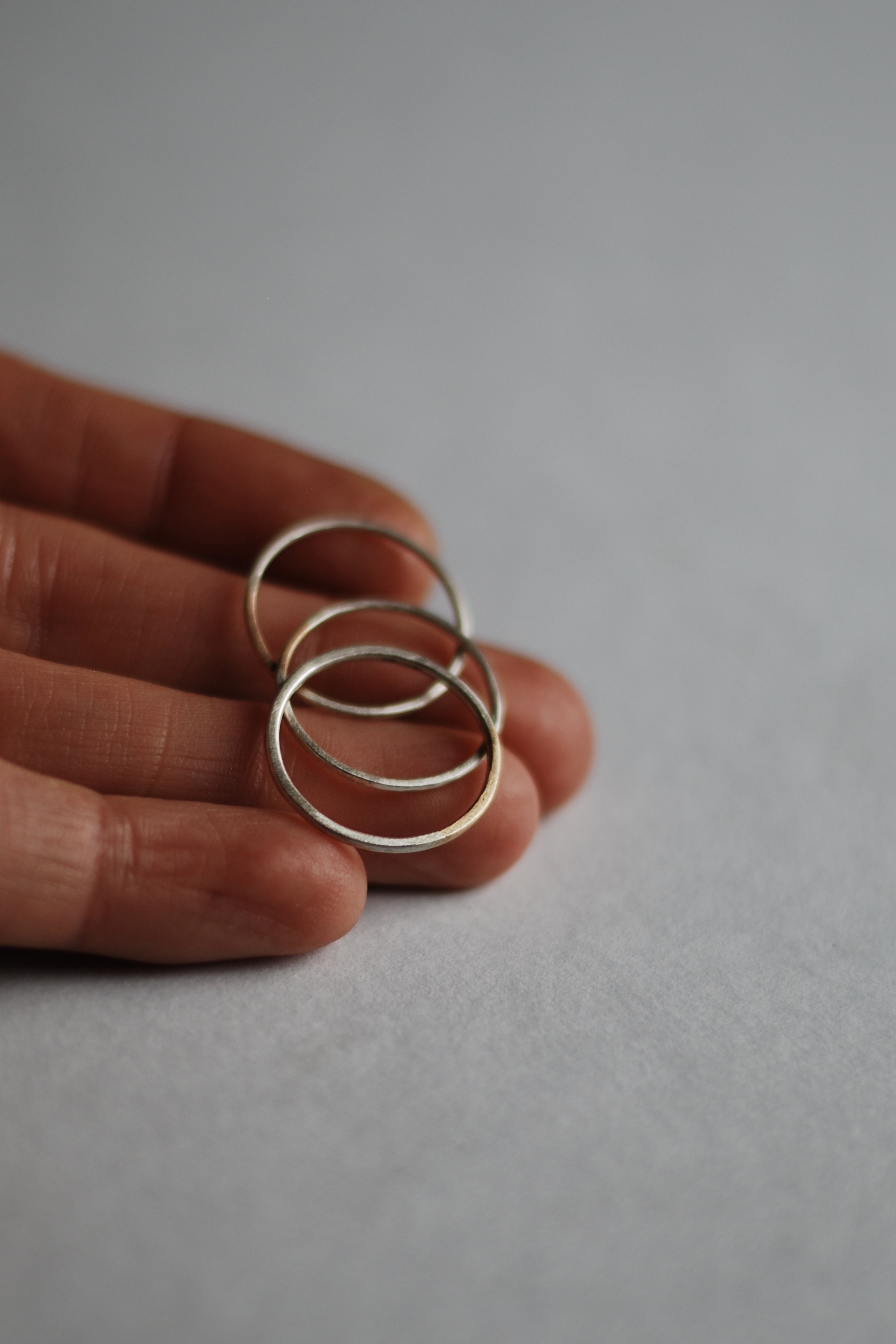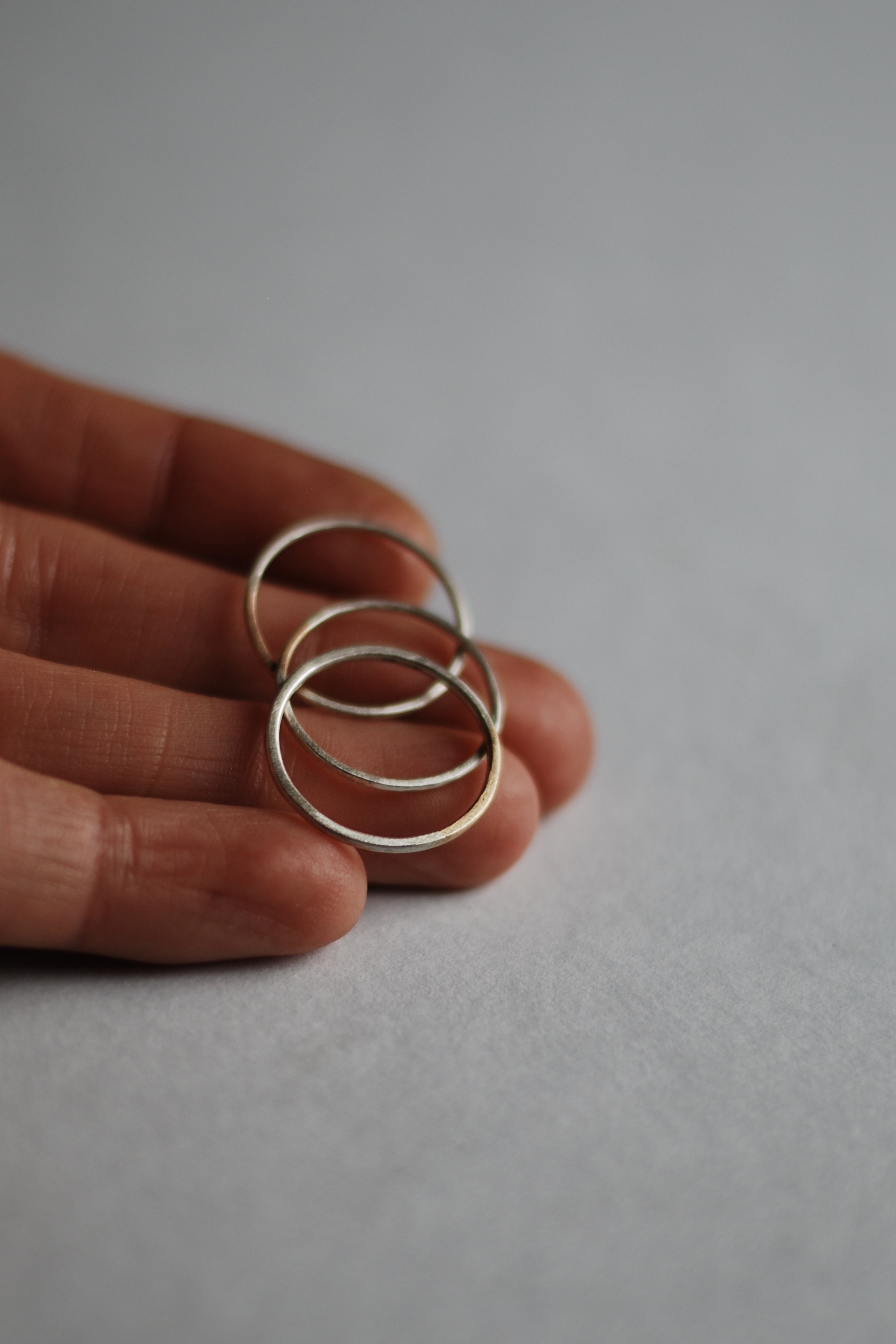 Trace Stackers
These three bands are whispers of sterling silver and 14kt gold fill. With both forward-thinking design and simplicity, these stacking rings are perfect for the every day. Each ring is hand formed, forged, filed and subtly polished, bearing the marks and intricacies of handcrafting. Please be aware that there are slight variations, whether it is the texture and shape of the hand-forged metal or the color of the natural gemstone.
Dimensions • 2 x 18 gauge, 1 x 16 gauge. sizes vary - please specify
Materials • .925 Sterling Silver and 14kt gold fill
All jewelry is nickel free and safe for sensitive skin.
All jewelry can be gift wrapped, please specify.
GET CONNECTED
• Instagram: amyvanderels